Author: Christoph Schwinghammer
30 May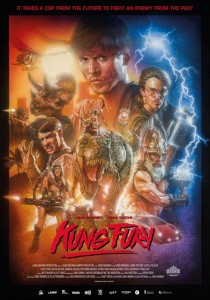 It's finally here, and it is awesome…
more info:
http://kungfury.vhx.tv/
Author: Christoph Schwinghammer
6 Oct
Author: Christoph Schwinghammer
15 May
Voteman

Watch the banned cartoon that Denmark used to get young people to vote.
Author: Christoph Schwinghammer
1 Apr
Eine kleiner Nachtrag der Australien Reise. Geschossen mit einer wasserdichten Einweg- Kodak Kamera, die Bilder mussten erst "entwickelt" werden… 😉
Zu sehen ist eine Meeresschildkröte die gerade Luft holt um wieder bis zu 20min unter Wasser zu bleiben. Vera hat sie beim Schnorcheln entdeckt. Im Hintergrund unser Segelboot (die Samurai). Und ja, dies ist das Originalbild *no filters applied*! Keep it real!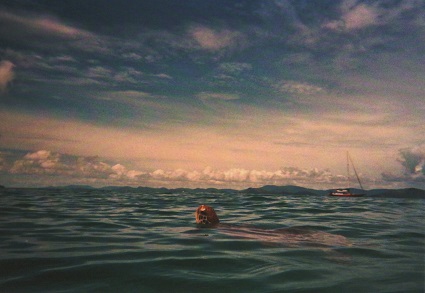 Author: Christoph Schwinghammer
8 Mar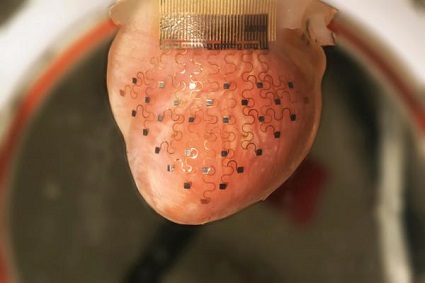 This photo shows the new cardiac device ― a thin, elastic membrane ― fitted over a rabbit's heart. The membrane is imprinted with a network of electrodes that can monitor cardiac function and deliver an electrical impulse to correct an erratic heartbeat.

Credit University of Illinois and Washington University

This diagram illustrates the steps involved in creating the new heart device.

Credit University of Illinois and Washington University
more info: http://www.nature.com
Author: Christoph Schwinghammer
6 Mar
Sadly it is a fake, but it would be sooo awesome! But hey, nice cameos in the video.
more "info": 😉
http://huvrtech.com/
Author: Christoph Schwinghammer
2 Mar
Eine kleine Selektion der Photos unserer Australienreise sind nun online.
Viel Spaß bei der Betrachtung!
Australien Finest
http://www.flickr.com/photos/schwingi/sets/72157641722772904/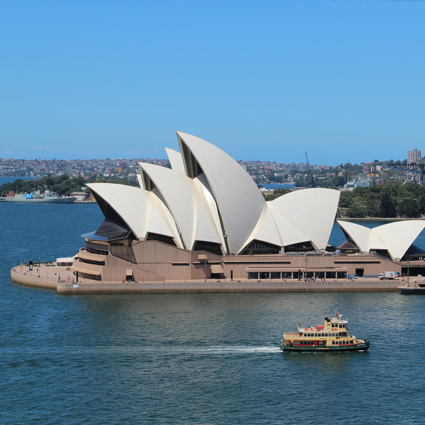 Author: Christoph Schwinghammer
2 Mar
Als kleines Extra gibt es noch ein Video eines Wallaby Gerangels. Natürlich ist der Grund der Auseinandersetzung einmal mehr das weibliche Geschlecht… 😉
Aufgenommen am Strand des Cape Hillsborough Nationalparks.
(video is available in HD)
Author: Christoph Schwinghammer
1 Mar
Wir haben in letzter Zeit mehrere Flüge hinter uns gebracht und jedes Mal wieder das exakt gleiche "Safety Instructions" Video gesehen. Weil das natürlich nicht genügt zwei Mal pro Flug, einmal englisch einmal arabisch. Schön dass es Airlines gibt die versuchen diese Monotonie zu brechen.
Let me present to you: Safety in Paradise by Air New Zealand
Author: Christoph Schwinghammer
26 Feb
Am zweiten Tag in Sydney ging es mit der Fähre vom Circular Quay nach Manly und dem dazugehörigen Manly Beach. Bereits die Fahrt dorthin war ein Erlebnis, weil man dadurch einen wunderschönen Rundumblick des natürlichen Hafens Port Jackson erhält.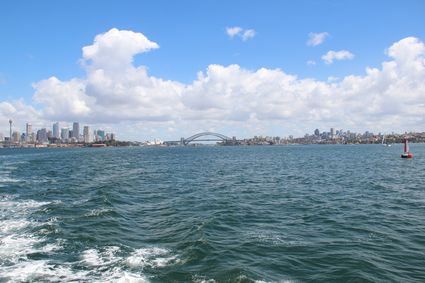 Manly selbst ist ein kleiner netter Stadtteil mit zahlreichen Geschäften, Surfshops und Villen. Das Herzstück ist und bleibt aber der Strand.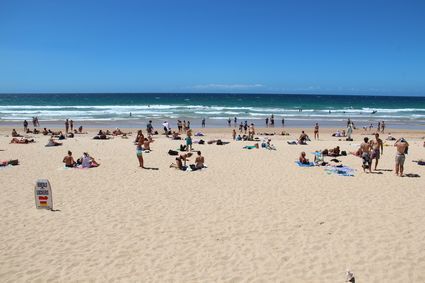 Heute (Sydney Day 3) haben wir schweren Herzens unseren bereits letzten Tag am Bondi Beach verbracht. Wir schlenderten von dort Richtung Süden entlang der schönsten Strände, Klippen und Buchten im Osten Sydneys.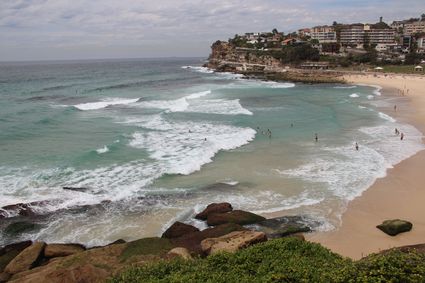 Morgen geht es dann mit dem Airbus A380, dem weltweit größten Passagierflugzeug, über Dubai zurück nach München.
Goodbye Australia, it was awesome!